Monasteries in Spiti Valley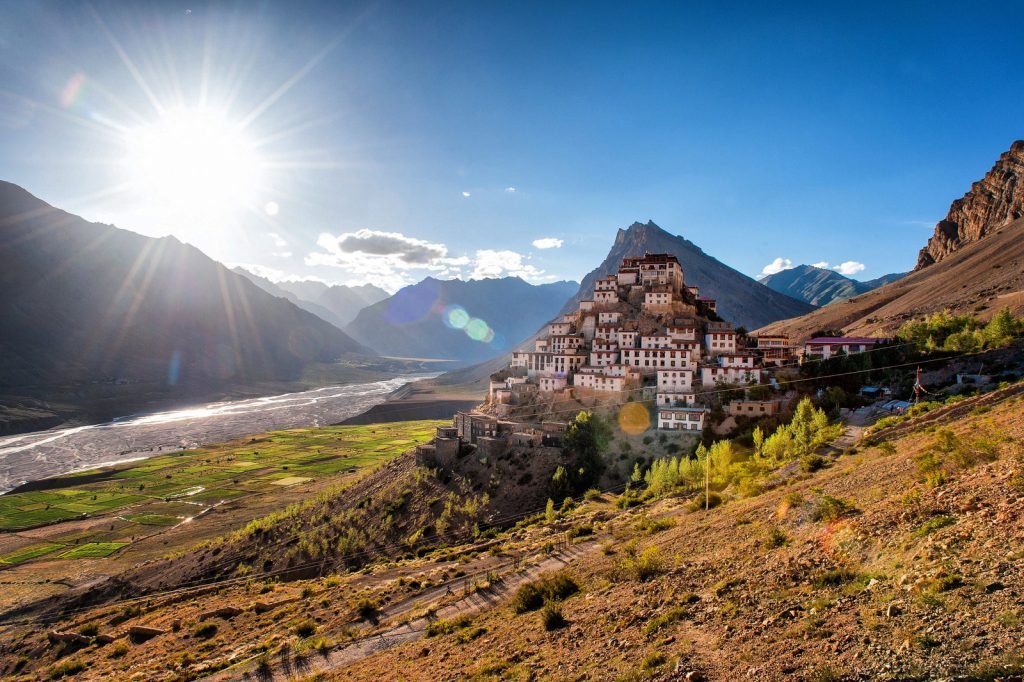 The Kye monastery is 13,500 feet above sea level, in the Valley's most extensive, and maintains control over Kaza's most populated area. One of the Gompa's standard rooms and narrow passageways is tucked at the base of a monolithic cone-shaped hillside. From a distance, it resembles the Thiksey monastery in Ladakh.
A famous gompa in the area is Tnagyud, not far from Comic. The Sa-kya-pa sect's Gompa was built in the early 14th century and is historically significant. The Tang-rGyud – the Tantratreatizes that make up one class of Tibetan scriptures – were revised by a team of Buddhist experts from the Gompa. This Gompa's lamas are reputed to be tantric experts.
Kung Gompa is built in the year 1300 A.D. The Tantric Cults of Buddhism practised in Pin Valley can be seen in the Kungari monastery. It is 3000 ft. away from the Guru GhantalGompa. It is located 4 kilometres above the confluence of the Chandra and Bhaga rivers in the village of Tupchiling in Lahaul. There are no synthetic materials used in the construction of this temple. The Gompa also has an idol of Brajeshwari Devi.
The Dhankar Monastery illustrates the Buddhist faith's tenets. In the Lahaul and Spiti Valley, UNESCO has designated the area a World Heritage Site. Dhankar Monastery was built about a thousand years ago in northern India. It is also known as DhankarGompa; Shankar Gompa is another name for Dhankar Monastery. The statue of Vairochana, made up of four figures of Buddha meditating, is one of the best things about this monastery.
On the road from Manali, Himachal Pradesh may find Gondola Monastery around 18 kilometres before Keylong in the Lahaul and Spiti area. Chandrabhaga or Chenab River is a confluence of Chandra and Bhaga rivers, and it is situated on a hill above Tupchiling Village.
Shashi Gompa is a minor Buddhist shrine erected in the 16th century by the Drugpa sect. Keylong, a mountainous town, is two kilometres away. At the height of 6000 meters above the Valley, it is surrounded by stunning blue pine trees. The 84 Buddhist Siddhas, a 5-meter Thangka, and a statue of Namgyal all adorn the monastery's walls.
Explore more about Spiti Valley
Just fill in the form to get best offers & discounts.
Why Choose travel gypsy for Himachal ?
An experienced Himachal tour operator, with a team of an experienced travel enthusiast ensure to give our clients well-designed Himachal tour packages.
Each query that we receive gets personalized care and attention from our experienced Travel experts. We design unique tour and offer authentic experiences.
Travel Gypsy has received numerous accolades from its happy customers for its excellent services and best Himachal holidays.
Flexible & Personalized Service
Our experts design the tours listed on website. But that does not mean that these tours are fixed. We offer you the flexibility to use these packages as a base or an example.
We have a local office in Shimla, Himachal for our customers to find assistance anytime and anywhere.