Since 1975, Leh tourism has grown, evolved, and thrived. The year is significant because it was the first time Ladakh welcomed tourists from worldwide. Today, the land of craggy mountains, monasteries, and barren fields is a gorgeous place to visit globally, which has benefited Leh tourism. This region in Jammu and Kashmir is on almost every traveller's bucket list, and it has gradually become a favourite for bikers, adventurers, and nature lovers.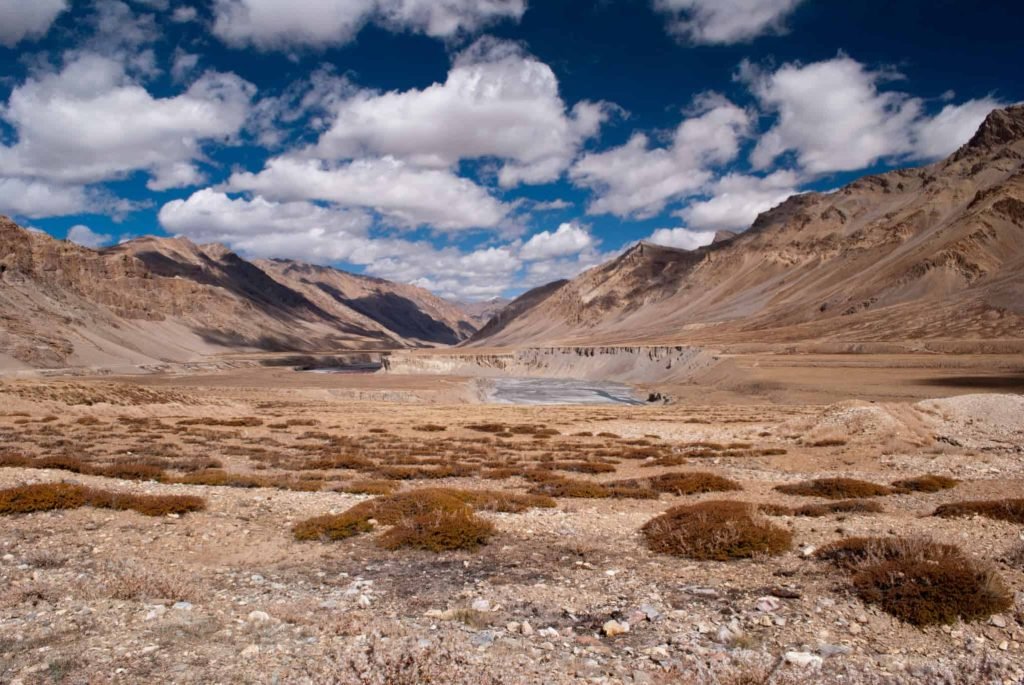 Sarchu, also called Sir Bhum Chun, is located on the Himachal Pradesh-Ladakh border at 14,500 feet above sea level. It is on the Leh-Manali Highway. Sarchu is an excellent place for travelers to stop. This welcoming rest stop is located halfway between the Baralacha La Pass and the Lachulung La Pass at an altitude of 4,201 m, surrounded by breathtaking natural beauty. It is an ideal halt point for travelers who want to take some rest and enjoy beautiful views, cool breezes, and the best overnight camping experience.
Tso Moriri Lake, also known as Mountain Lake or Lake Moriri, is a salty lake fed by springs and mountain snowmelt. It is at an elevation of 4,530 meters on the Changthang plateau in the Union Territory of Ladakh. The lake is 26 kilometres long and 5 kilometres wide at its widest point. Because the lake is a Ramsar Wetland site, it is also known as Tso Moriri Wetland Conservation Reserve.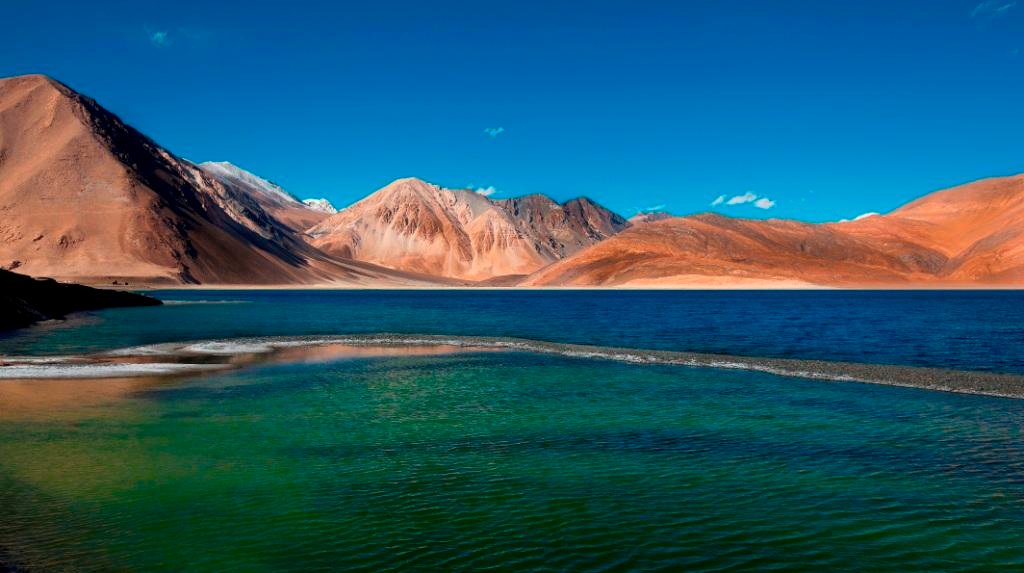 Pangong Lake is a beautiful endorheic lake in the Himalayas located approximately 140 kilometers from Leh in Jammu and Kashmir, also known as Pangong Tso. It stretches from India to China. Pangong Lake, situated at the height of 4350 meters, is one of the country's most widespread tourist destinations, and its beauty has drawn visitors worldwide and beyond.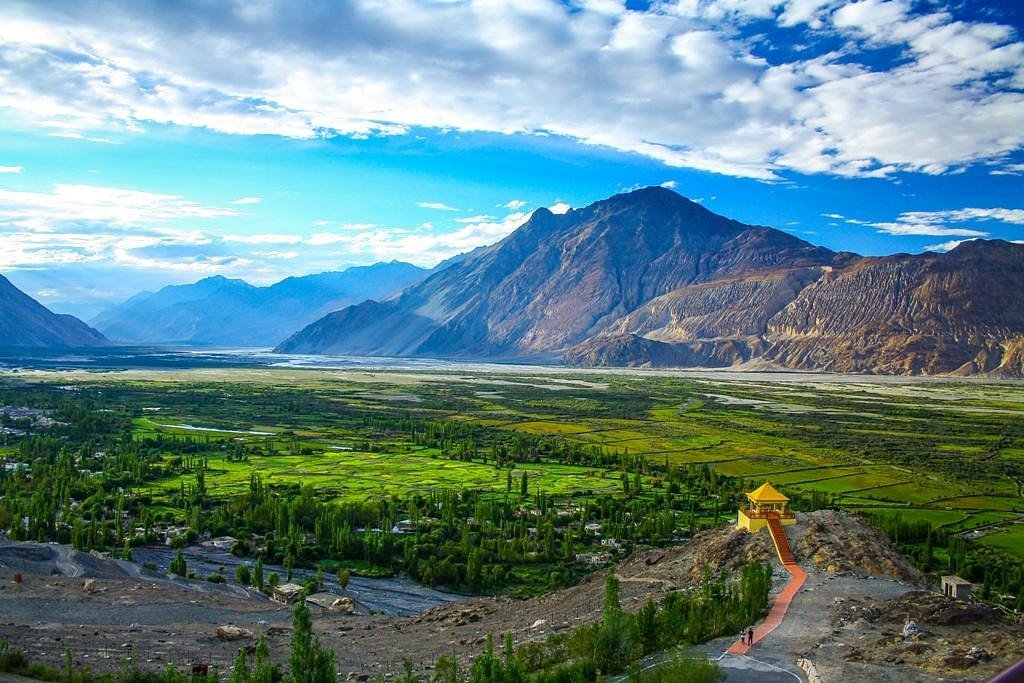 Nubra Valley is one of Ladakh's most visited valleys. The valley, known for its panoramic landscapes, provides the most breathtaking views. The valley is about 120 kilometers from Leh, and its average elevation is around 10,000 feet or 3048 Mtrs above sea level. Nubra Valley is a must-see in Ladakh, especially if you visit here for the first time. It is one of Ladakh's sub-districts, located in the northeast, with Diskit Village as its main headquarters.
This beautiful place, "Khardungla Pass", is located in the Ladakh range, and snowcapped mountains surround it in every direction. It is the highest motorable pass globally, with an elevation of approximately 18,379 feet (5,602 meters), and it is only 40 kilometres away from Leh.Khardungla is said to be located on the famous Caravan route that connected Leh to Kashgar in Central Asia.
Lamayuru, a tiny village on the Leh-Kargil road located amidst mountain-backed badlands, is popularly known as the Moonland of Ladakh due to its unusual landscape. Lamayuru is well-known for housing one of Ladakh's oldest and largest monasteries. However, its claim to fame is the surreal and breathtaking view of moonlike landscapes carved into the mountains.
Lingshet is the administrative centre of the Singelalok block in Ladakh's Leh district. It's in the Khalsi tehsil, about a day's walk from the nearest road, and the nearby Lingshed Monastery is approximately 900 years old. Lingshet or Lingshed monastery is one of Zanskar's most remote and important monasteries. It was a hidden monastery, only accessible by long and arduous climbs across mountain passes until recently. It was most famous for its location on the frozen Zanskar river trek known as Chadar.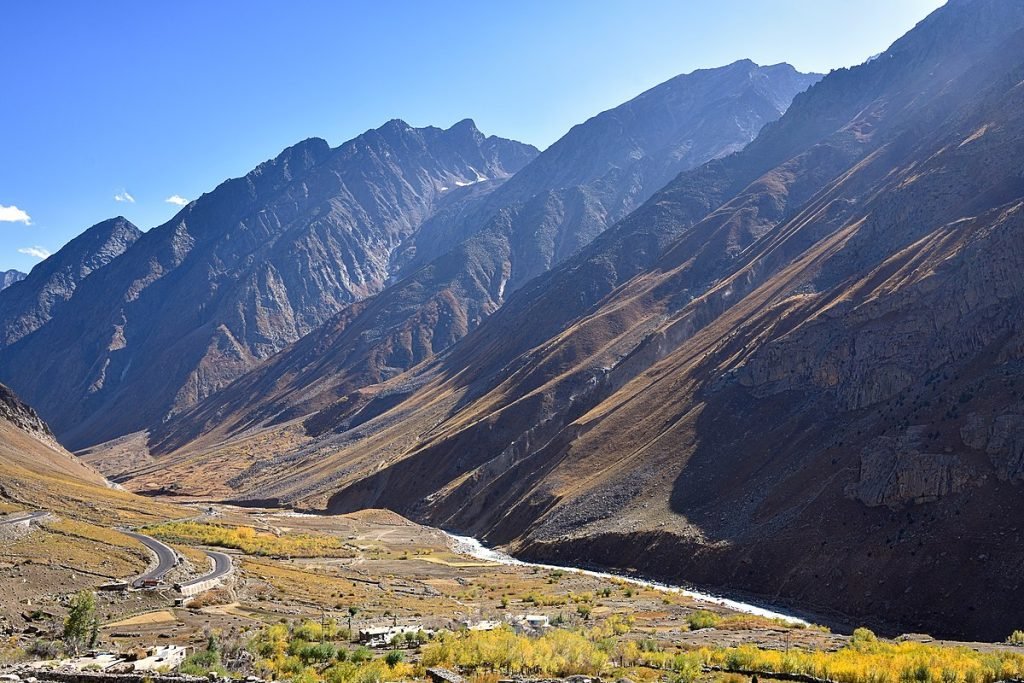 Padum, named after Padmasambhava (the second Buddhist master born in the 8th century and known as Guru Rinpoche), is Zanskar's only town and one of the two main capitals of the former Zanskar Kingdom. It is located around 3505 meters above sea level and is now the administrative centre of the Zanskar Sub-division of the Kargil district. It is Zanskar's most populous town, with around 2000 people.
Phonjila is a small municipality in the Indian state of Jammu and Kashmir. The town is located in the Northern Indian highlands, and there is a large national park, Hemis, located 8 miles west of the town. Phonjila is not a tourist destination, but visitors gladly stop by to admire the mountains and breathe in the fresh air.
Wanla Gompa is a historic Buddhist monastery located in Wanla village. The monastery is thought to have been built around 1000 AD. Lama Rinchen Zangpo, a saint at the time, translated Buddha's teachings into Tibetan. The monastery is close to Lamayuru Monastery. The monastery is one of the 108 monasteries built with the support of the King of Ladakh between 958 and 1055 AD.