Pattaya is a popular coastal city located in Thailand, known for its vibrant nightlife, beautiful beaches, and a wide range of entertainment options. Situated on the Gulf of Thailand, Pattaya is approximately 150 kilometers southeast of Bangkok. It has gained a reputation as a tourist hotspot, offering a mix of relaxation and excitement.
The city's beaches, such as Pattaya Beach and Jomtien Beach, draw visitors looking to soak up the sun and enjoy water sports. In addition to its natural beauty, Pattaya offers a variety of activities, including water parks, golf courses, and a vibrant nightlife scene with numerous bars, clubs, and cabaret shows.
Pattaya also hosts cultural attractions like the Sanctuary of Truth, a wooden temple intricately carved with artistic details, and the Nong Nooch Tropical Garden, known for its beautifully landscaped gardens and cultural performances.
This dynamic city caters to a diverse range of tourists, from partygoers to families seeking a beach getaway. It's a place where visitors can indulge in relaxation and adventure, making it a popular destination for both domestic and international travelers.
Explore Thailand with diverse tour packages, encompassing pristine beaches, cultural gems, and vibrant cities
for an unforgettable travel experience.
2 Nights & 3 Days

| Customizable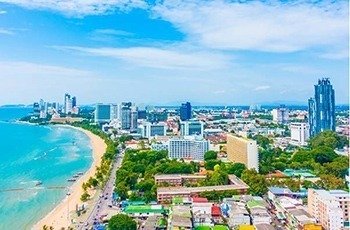 3 Nights & 4 Days

| Customizable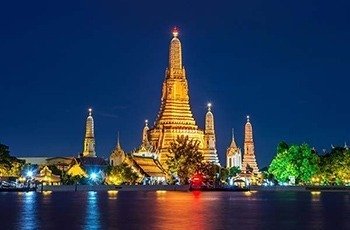 3 Nights & 4 Days

| Customizable
Customize Your Thailand Tour
Tailor your Thailand tour to blend vibrant urban adventures, cultural explorations, and tropical escapes for a personalized and unforgettable journey.
Which are the best Thailand tour packages?
Explore the best Thailand tour packages, offering a perfect blend of cultural immersion, scenic beauty, and vibrant experiences.
Which are the best water sports to do on a Thailand tour?
Indulge in the best water sports on your Thailand tour, including snorkeling in crystal-clear waters, scuba diving amidst vibrant marine life, and kayaking through picturesque coastlines.
What are the romantic things to do in Thailand?
Embark on romantic escapades in Thailand with activities like sunset beach strolls, private long-tail boat rides, and candlelit dinners on serene islands.
Which are the famous temples to visit in Thailand?
Discover the spiritual allure of Thailand by visiting iconic temples like Wat Pho with the reclining Buddha, the grandeur of Wat Arun, and the cultural marvel that is Wat Phra Kaew.
Which are the adventure activities in Thailand?
Embark on thrilling adventures in Thailand with activities such as zip-lining through rainforests, rock climbing in Railay, and exploring underwater caves while diving in the Andaman Sea.
What are the best Thailand tour packages that we can book with Travel gypsy?
Explore the best Thailand tour packages on Travel gypsy, offering curated experiences like island hopping in Phuket, cultural immersions in Chiang Mai, and adrenaline-pumping activities for an unforgettable journey.
Choose only the best travel agents for a seamless and extraordinary experience in planning and executing your Thailand tour.
Ensuring quality through meticulous attention to detail and unwavering commitment to excellence.
24*7 On-trip assistance by Local Travel Agents
Enjoy 24/7 on-trip assistance from local travel agents for a seamless and stress-free travel experience in Thailand.