Marriage is one of the most alluring events in one's life, but after tying the knot every couple wants to spend a romantic honeymoon to experience some special moments with their special ones! Planning a honeymoon can be as hard as planning a marriage, but the right getaway location can reward you with all those hardships. So where is this right location? A place where couples can escape from the crowd and take long romantic walks through the beautiful nature and scenic landscapes, from hilltops to waterfalls to cafes and restaurants– Shimla & Manali, the celestial beauties of Himachal Pradesh awaits you
Experience romance in the foothills of the majestic Himalayas. The curated experience in the old houses, the mall road, Tibetan market and architectural beauties in Shimla, and then the serene atmosphere, scenic views of Solang valley with some bone-chilling adventures like paragliding, gondola ride etc under the skies of Manali.
Mesmerizing Manali
Enjoy the beautiful moments of togetherness and spend a memorable time with your loved ones during this honeymoon in Manali. Nature has bestowed these places with fascinating natural beauties that will take your breath away providing you serenity and peace of mind.Secluded valleys, warm springs, icy wind, and treacherous alleys can make your honeymoon in Manali mesmerizing.
Manali is situated among the magnifying Himalayan mountains with pine-filled slopes, making it one of the most glorious hill stations in India. Blessed with amazing waterfalls, lush meadows, snow-capped steep hills, and all-around mountain adventurous activities, Manali awaits you with an extravagant experience with the perfect settings for the lovebirds. Easily accessible from Delhi and Chandigarh, Manali is one of the most sought-after experiences in the whole country.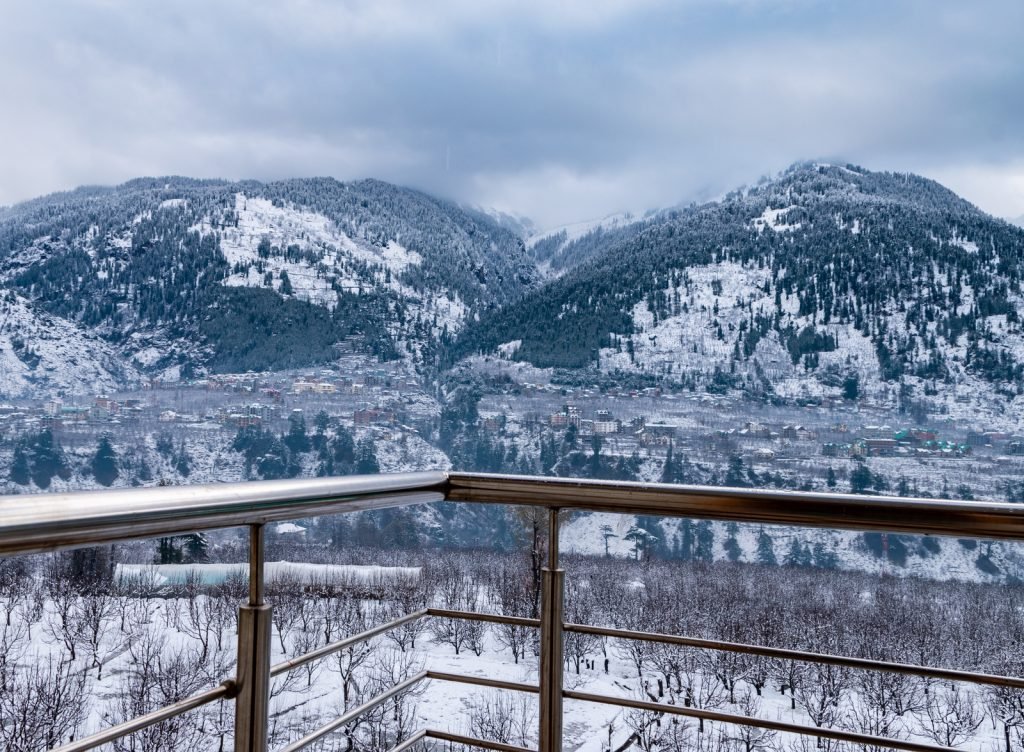 The best time to plan your honeymoon in Manali is the summer season which starts in March. The comfortable weather during this time will allow couples to enjoy this tour and make an unforgettable experience with their loved ones. But if you want to explore the different side of Manali with beautiful winter nights and bone-chilling adventures then visiting in winter is the best option for you.
The ideal duration of honeymoon in Manali is mostly 3 nights and 4 days, and it is true that most couples when they reach Manali want to stay there for a much more prolonged time. You don't get a lot of opportunities to escape from the tiring 9 to 5 work and city life, so why not make the most of it when you have the perfect setting to enjoy with your perfect one.
Still confused? Then here are some places in Manali awaiting you.
Bhrigu Lake
Situated at 14,000 ft above sea level Bhrigu lake is one of the best places for couples to visit during their honeymoon in Manali. Trekking the Himalayas is always a sport, it takes 2-3 days to reach the top and what awaits you is a fascinating view of the Himalayas and the valley– A perfect exploration for the daring and adventurous couples. Camping up on the hill under the night sky will be a cherry on top.
Jogini Waterfalls
Among the secluded environments of Manali and a sacred place for the local villagers is a free-flowing stream running down from a height of almost 8,000 ft– The marvellous Jogini waterfalls. If you want to explore a serene natural beauty with peace then the Jogini waterfalls is a must on your go-to places on your honeymoon in Manali.
Solang Valley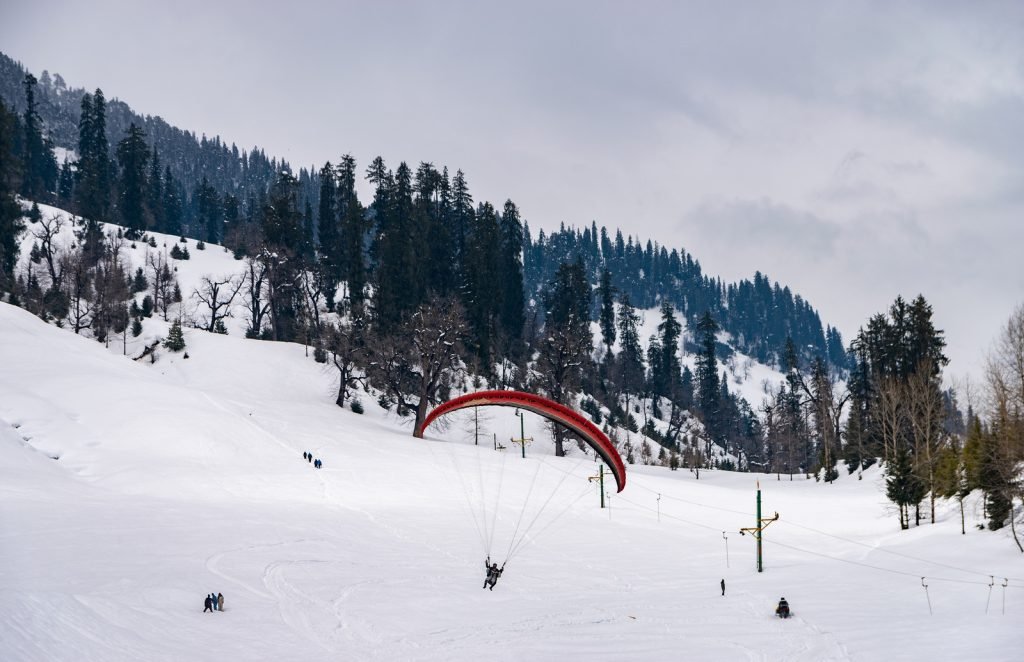 Manali is one of the favourite hotspots for many Himalayan adventures. And honeymoon in Manali is not complete without experiencing a few of them. Solang valley is one of the best spots for paragliding in India. Ending the honeymoon trip with a thrilling adventure along with your loved one will be a perfect ending for this trip.
Splendiferous Shimla
A splendiferous Shimla is special in many ways, the antique charm of the city with its colonial structures, mesmerizing panoramic views of the valley, and the wonderful weather of Shimla together make it a splendid experience that every lovebird looks forward to. Shimla is a lovely hill station tucked away from the chaotic world with its enchanting bliss and mystique instilled in the air. Honeymoon in Shimla will be an enthralling experience that you will always remember in your life. Every street, cafe, viewpoint, and serene nature of the capital city of Himachal Pradesh oozes romance. Blessed with mighty snow peaks, lush green meadows, old and cosy cottages and lovely weather will add more charm to the romantic moments of your honeymoon in Shimla
The usual time to visit Shimla will be in the summer, which will be comfortable and enjoyable for everyone with good weather. But Shimla really comes alive in the winter, when snowfall begins the city enters the most joyful time of the year with picturesque nature and dreamy weather. If your partner likes an exciting tour with many adventures and alluring moments then honeymoon in Shimla during the winter will be the perfect experience.
The ideal duration of honeymoon in Shimla is 3 nights and 4 days, a perfect romantic getaway with your loved ones in a truly majestic place. Though we recommend you to stay as long as you like until you experienced most of this Himalayan paradise, Travel gypsy will assist you with everything and anything to make your honeymoon lovely and charming.
Here are a few places for you to visit with your special one for a romantic walk and a gorgeous honeymoon in Shimla
Kufri Valley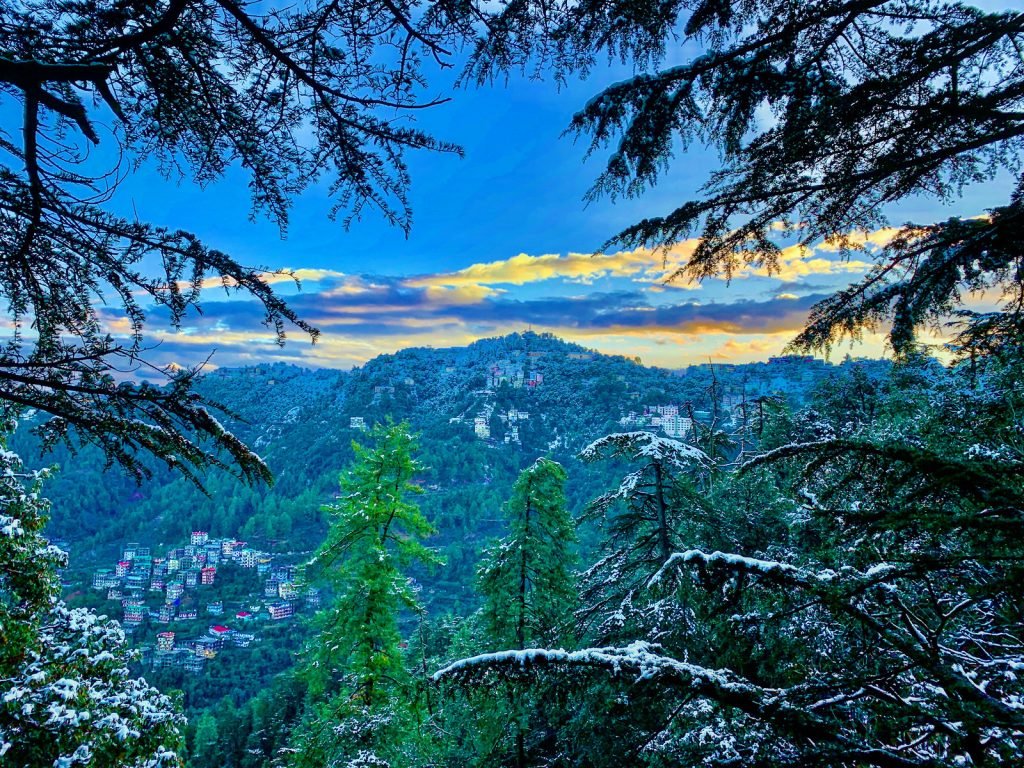 Kufri valley is one of the most romantic places in Shimla, situated at 7000ft height this place is really high on romance. For daring couples, this spot is best to test your partner with spine-chilling adventures such as skiing. A romantic walk through the slopes of the valley will be a blissful experience on your honeymoon in Shimla.
Naldehra Peak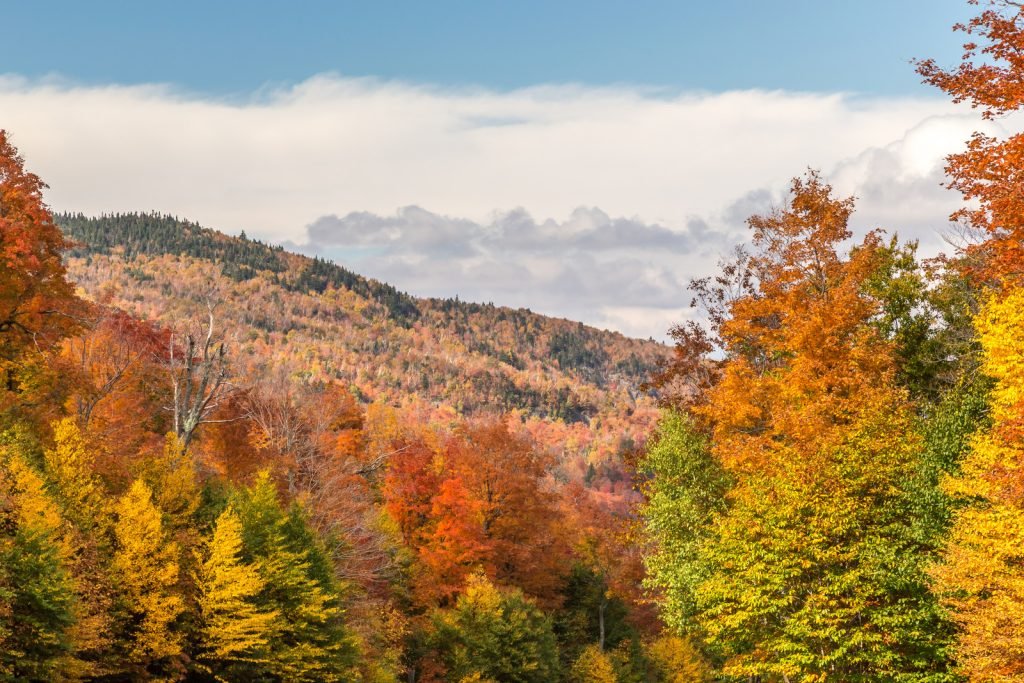 Naldehra peak is a scenic golf course and a marvellous place to get a panoramic view of the mighty snow-capped Himalayan ranges and the lush green valley. It is one of the most famous honeymoon places in Shimla. With its jaw-dropping view, this will be a chilling experience.
The Iconic Mall Road
The Iconic Mall road is certainly the most happening place in Shimla and its soul. You should not miss this experience during your honeymoon in Shimla. This place glows with its alluring charm, especially during the cold winter nights. This is the perfect place for a calm and enjoyable romantic walk with your loved one. Also, don't forget to experience the delightful local food.
Plan Your Honeymoon
Weddings are fun and once in a lifetime experience, and so is your honeymoon. But planning a honeymoon is the first enormous task that couples have to go through! But with the right partners that can be a seamless task and can be converted into a wonderful experience, and that is exactly what Travel gypsy hopes to do. We will help you with anything and everything from the beginning to the end to make this one of the monumental experiences that you will have in your life. Enjoy this amazing tour with your precious half and experience a once in a lifetime adventure. With our 6 day Shimla & Manali honeymoon package tour, you can enjoy and experience this marvellous holiday with your loved one with memories that you will cherish together for a lifetime.